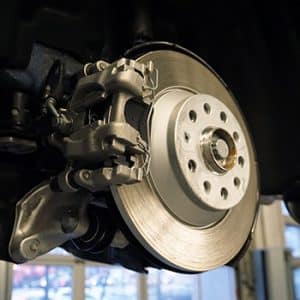 Brake Repair North Vancouver, BC
Trust Your Brakes To Supertech Auto Repair North Vancouver
Driving in and around North Vancouver can put stress on your vehicle. When you press on your brakes, you expect your vehicle to stop. If you do not maintain your brake system, your brakes can fail you and put you and your passengers in danger. The brake system in your vehicle is one of the most important components for you and your passengers' safety, but it often gets neglected. From brake pads to the master cylinder, every component is vital and needs to be working properly. Here at Supertech Auto Repair North Vancouver, we take your vehicle's safety seriously.
If you hear squeaking or feel less pressure when you brake, you need to get your brakes inspected by a professional right away. You can trust that our certified technicians can handle all your brake repairs.
ABS
Disc Brakes
Rotors
Brake Drum
Brake Pads
Master Cylinder
Brake Lines
Emergency Brake
Anti-Lock Brakes
Brake Leaks
Fluid Exchange
Brake Service & Maintenance
As you know, brakes are very important to the safety of your vehicle. You should have your brake and brake pads inspected at least once a year to make sure they are working properly. Our technicians can properly do a full inspection to make sure your pads are not worn down. Your brake fluid should be checked regularly. This fluid is essential to all the working parts of the entire brake system.
We suggest that you as the driver of your car should listen and watch for warning signs of weakness of your brake system while you are driving. This could be strange noises or less pressure when you press your brakes. If you notice any of these signs, bring your car into our shop immediately to be checked out.
You can take precautions to help preserve the life of your brakes. Give yourself time to slow down and avoid braking suddenly as well as invest in good reliable brakes. The investment will be worth it to ensure the efficiency, safety, and durability of your brake system.
If your brakes have not been inspected in a while, bring your vehicle in today to have one of our technicians check them out. You can count on us at Supertech Auto Repair North Vancouver to ensure you get the best service available in North Vancouver and the surrounding areas. Make an appointment today by calling 604-980-9801.