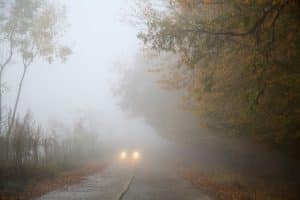 Each season has its own challenging driving conditions which you need to consider and for which you should prepare your car, SUV, truck, and van accordingly. In North Vancouver, BC, during the fall season, we begin to experience colder and wetter road conditions. Driving under such conditions becomes more difficult since your car tires do not maintain their grip as well as they did in warmer and drier weather. What's more, you should have your brakes, car battery, spark plugs,  and fluid levels professionally checked to make certain that your vehicle will be prepared and you'll be driving in safety. At Supertech Auto Repair North Vancouver, we can evaluate your vehicle and service it so you won't have to worry about your safety and your car's performance.
Check Your Brakes 
Your car's brakes should be in top condition all year round. However, as road conditions begin to get wetter and slippery, it's especially important to have them checked to ensure your safety and the safety of others sharing the road with you. Booking a fall car service that includes a brake inspection can help determine if your car's braking system needs any parts replaced. At Supertech Auto Repair, we have the most advanced diagnostic tools to perform accurate brake inspections so you won't have to worry about them.
Check Your Tires
Naturally, your fall car service should include a check of your vehicle's tire tread, inflation, and overall condition of your tires both for wet and dry road conditions. However, you need to keep in mind that in the colder fall weather the air pressure tends to drop so you may need to check them more frequently. Furthermore, if your car tires are in poor condition, your car's stopping and steering performance might not be as effective and could endanger your life on slippery roads. Remember to check your spare tire as well because when you need it, the last thing you want to see is another flat tire!
Check Your Car Battery and Charging System
Car batteries usually last between three to five years but you should never ignore or discount signs of a failing battery even though it may be fairly new. Therefore, if your car battery is struggling to start your car during early fall then it is highly possible that as the weather gets colder it will "die" on you. Consequently, fall is the ideal time to replace older or failing car batteries to avoid being stranded in the middle of winter.
The condition of your car battery depends on how effective your alternator is at charging it. If you notice flickering headlights, stalling or a warning indicator light in the dashboard activated then your car's alternator may be failing and in need of repair or replacement. You should also keep your car battery connections clean, tight, and corrosion-free. 
At Supertech Auto Repair, we have the diagnostic tools to inspect your car's starter and electrical systems to ensure that you'll avoid car problems during the winter. Our Red Seal Certified car mechanics can perform additional tests when necessary, on computer systems and the associated electrical systems of your vehicle. If the diagnosis and inspection indicate issues, we can repair them using quality parts.
Ensure You Have No Visibility Issues
Your windshield wipers and headlights should be in top condition and ready for darker and rainier driving conditions. Having your headlights inspected is always a good idea since, over time, the protective coating on your headlight begins to break down causing yellowing or clouding. This can significantly decrease the amount of light emitted by your headlights at night. The AAA states that the amount of light emitted by your car's headlights can decrease to only about 20% after 3 to 5 years. Such a great decrease in light can result in dangerous nighttime driving conditions.
Don't forget to check your windshield wiper blades, as well. Most manufacturers recommend that we replace our wiper blades every six to twelve months due to the fact that the sun and cold weather can wear them down resulting in less efficient swipes. Therefore, replace them before you end up in a downpour with defective wiper blades.  
Check Your Car's Fluid Levels
Having a fall car service also means ensuring that the fluids and engine oil in your car are topped off and clean since as the temperatures begin to drop, fluids become thicker and move more slowly through the engine. Furthermore, don't forget to add the proper engine coolant or anti-freeze fluid before freezing weather is upon us. It's also important to find out if your engine oil is suitable for colder fall and winter conditions to keep your engine performing properly.
Check Your Heating System
In order to keep warm and drive safely during colder weather, you need to check our vehicle's heater and defroster. You should check that all the functions of this important system, including all controls, vents, and defrosters are working properly. You don't want to find out that your defroster isn't working in the middle of the night while driving down a highway!
Book your fall car service appointment with Supertech Auto Repair North Vancouver and prepare your vehicle for the challenges of fall and winter weather. Call us now at 604-980-9801 or book your appointment online. Our top service and repair mechanics can answer all your questions and perform the fall service for your vehicle to ensure that it won't let you down during the upcoming fall and winter months.