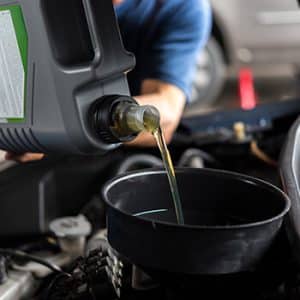 Trust Your Oil Changes And Maintenance To Supertech Auto Repair North Vancouver
Regular maintenance which includes oil changes to tires is the easiest thing you can do to extend the life of your vehicle. As a car owner and driver, you need to take this responsibility seriously. It depends on the vehicle's make and model on how often maintenance should be done. You can refer to your owner's manual to get a better idea of the recommended maintenance schedule.
Oil Changes North Vancouver, BC
Oil is the bread and butter of your engine. It lubricates all the important parts of your engine and keeps things running smoothly. Having your oil changed along with the filter is one of the most important things you can do to extend your engine's lifespan. Neglecting this small but important maintenance task can damage your engine causing many unwanted costly repairs. Our technicians have the experience to know the correct oil type and filter to use in your vehicle. They can put your car on a regular schedule so you do not have to worry when you should bring it in and have the oil changed.
Scheduled Maintenance North Vancouver, BC
Your vehicle's owner's manual recommends scheduled maintenance that is usually mileage based. Some of the things that need to be regularly checked are your vehicle's motor oil, oil filter, brake fluid, coolant, washer fluid, transmission fluid, air filter as well as the tires need to be rotated and checked for wear and tear. Along with these routine maintenance items, the belts and hoses should be inspected for signs of wear such as cracks, bulges, or separation. If you want to stay on top of your vehicle's maintenance, make sure to include checking the wiper blades and battery also.
These maintenance items do not have to be a hassle or an inconvenience. We have a comfortable lobby with free coffee and wifi as well as a night drop and a courtesy shuttle ride. Trust your car to Supertech Auto Repair North Vancouver and our technicians will take good care of your vehicle. We will even do a complimentary multi-point visual checkup every time you bring your car into our shop.
If you are looking for excellent customer service and an auto repair shop that you can depend on all the time, give us a call at 604-980-9801 or make an appointment online using our convenient appointment form.